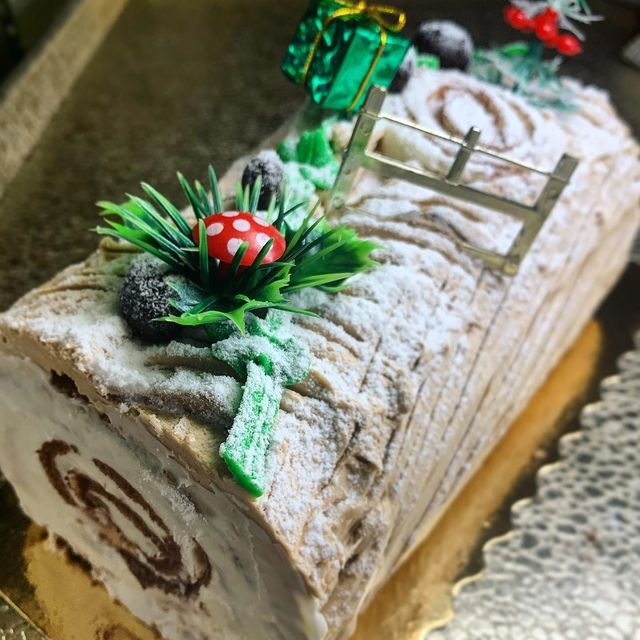 Paris Bakery is now offering freshly baked Christmas cookies, which they're selling individually, in bags of 6, and in larger numbers on platters. These decorated cookies are a bright bit of delicious fun for the holiday season that's perfect for a gift or for a stay-at-home treat.
The bakery also has a full complement of special holiday baked goods including Stollen (German fruit bread), Pannetone (Italian sweet bread), candy cane shaped bread, and Buche de Noel (Yule log cake). Buche de Noel are available in four different flavors: chocolate, coffee, hazelnut, and Grand Marnier.
All of these items are available daily until Christmas Eve at Paris Bakery, a family-owned business located at 271 Bonifacio Place in Old Monterey, but ordering items in advance is always recommended so you don't miss out on your heart's desire. Just call the shop at 831-646-1620.
More Info