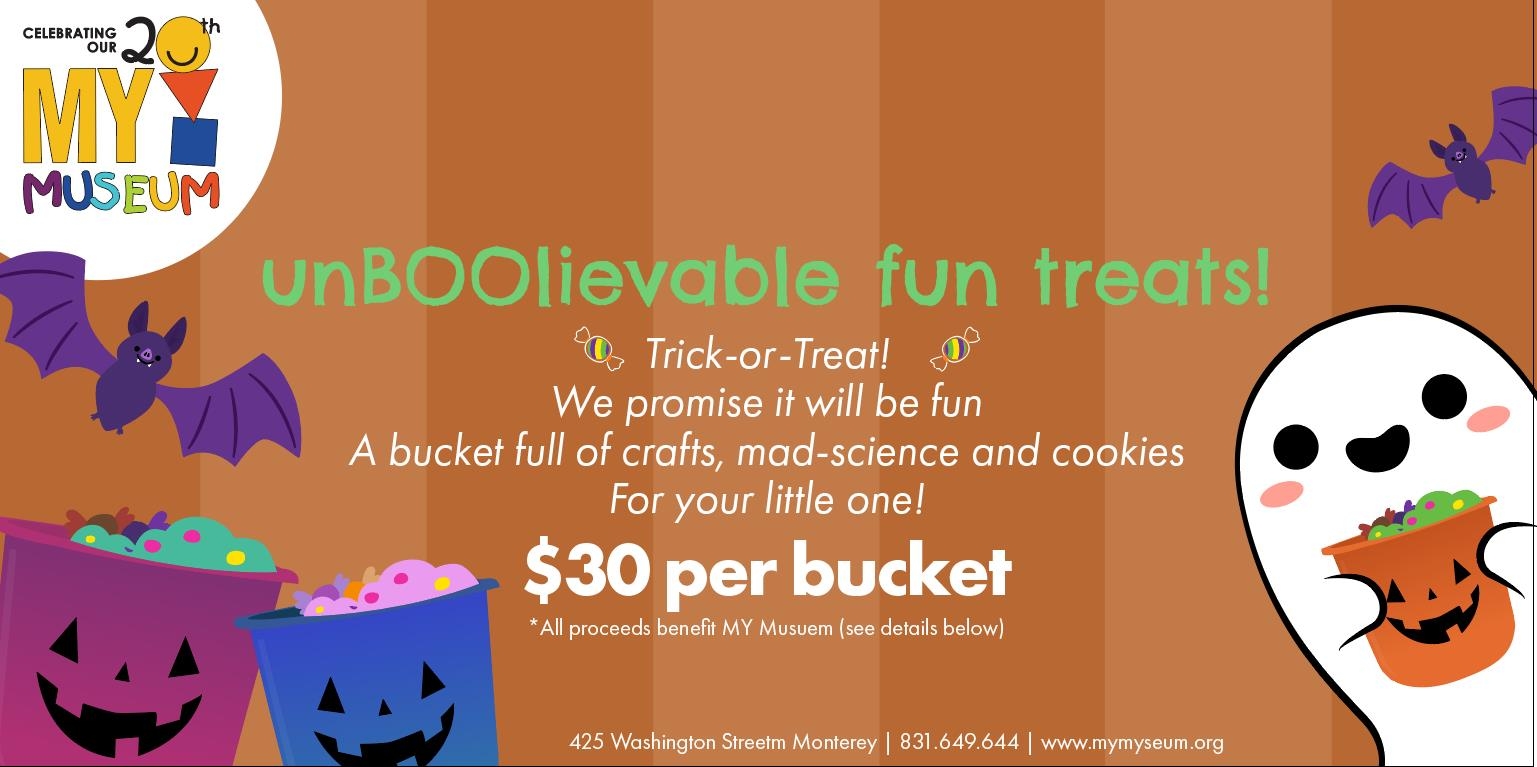 Everyone at MY Museum wishes we could celebrate Halloween together, but since we can't, we want to set you up for an unBOOlievably fun day with crafts, mad science, and cookies for your little one! Sign up today (reservations required) and pick up your MY Museum UnBOOlievably Fun Craft and Treat Buckets at MY Museum on October 31.
Each cute $30 pumpkin trick-or-treat bucket includes: 2 science experiments (a STEM playdough making kit and fun foaming experiment); 3 tricks (a stackable crayon, a pair of silly glasses, and a slap bracelet); 2 treats (individually wrapped sugar cookies from Blue Ace Bakery - 3" each); and 1 craft kit with everything included.
Our craft and treat buckets are $30 each. All proceeds support Monterey County Youth Museum (MY Museum). Advance registration required here. Pick-up on October 31, 9am-12pm, at MY Museum, 425 Washington Street in Downtown Old Monterey. Thank you for your support!
More Info