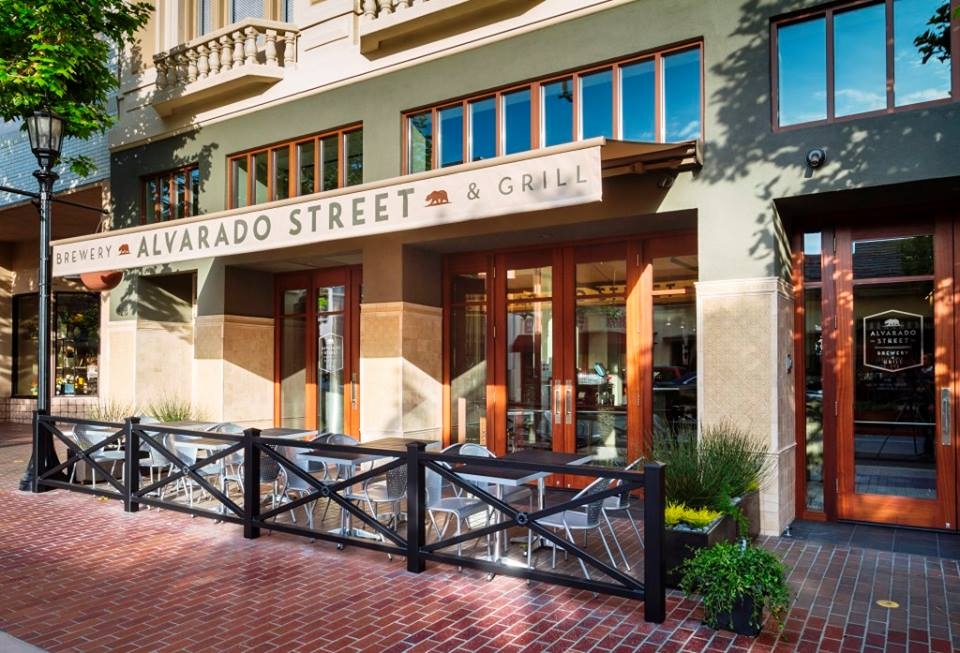 Alvarado Street Brewery and Grill has just launched a brand new, seasonal fall menu highlighting Chef Jeremiah Tydeman's take on simple, American classics executed with international influence. The new menu comes in a sleek new format, designed by local studio The Wecker Group.
"We wanted to reinvent the feel of our menus to evoke a fun, more approachable aesthetic that fits to our concept better," says head brewer and co-owner, JC Hill. "Chef Jeremiah has completely transformed the menu, adding a new dynamic that called for an entirely fresh look." Hill was able to squeeze in a "Beer & Food 101" section in the new menu as a pairing guide to educate the brewery's patrons.
Chef Tydeman was brought onto the Alvarado Street team in June of this past summer and has slowly been introducing some of his New American dishes with a worldly twist, like homemade chicken pot pie, a Vietnamese-style lamb burger, curry pumpkin soup, a Hawaiian poke-style tuna tartare, and the ultra-decadent truffle crawfish mac 'n cheese. Tydeman was also intent on including a not-so-traditional clam chowder by creating a Manhattan-style tomato based chowder stocked with PEI mussels and chunks of Baker's bacon.
"It's been a blast creating dishes around certain beer styles, there are so many different combinations of flavors and textures that beer and food can both play off each other," says Tydeman. He's currently working on dishes for a five course beer and sparkling wine collaboration dinner between Alvarado Street and Caracciolli Cellars on New Year's Eve, to be held at the brewery.
More Info