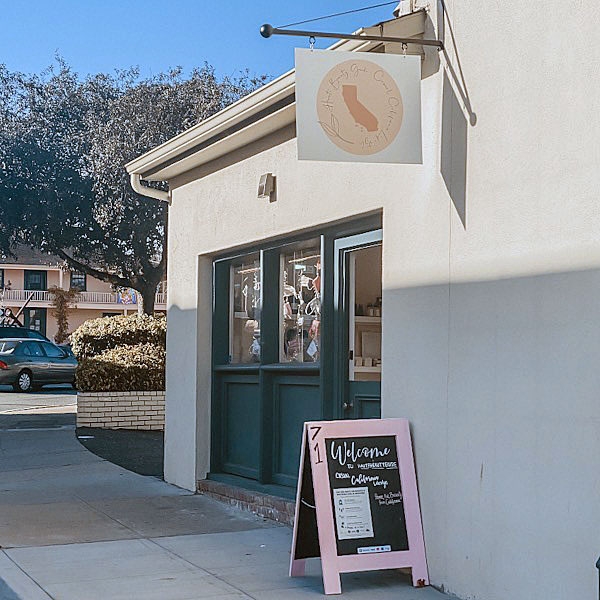 Whether you're going back to school or have an appreciation for fun art supplies and organizers, Haute Beauty Guide has some great new items for you! This cozy store now offers rainbow sparkle glitter markers, POP pencil boxes, sherbert ombre journals, work-life balance planning pads, and a selection of stylish pens and cards. Available online and in the shop at 71 Pearl Street in Downtown Old Monterey.
Rainbow Sparkle Glitter Markers
Perfect for kids or adults who like to keep things colorful, these markers are fun for all ages. The shimmering set of 15 markers includes 10 classic colors and 5 pastel colors.
POP Pencil Case
These fun and retro pencil boxes (in pink or teal) are perfect for school time...and they're so cute! Each box has a magnetic closure and comes with 10 pencils. Pink pencils and box embossed with: "Never pass up cotton candy." Teal pencils and box embossed with: "Don't be afraid of adventure."
Sherbert Ombre Journals
Minimal and functional, you can take these journals with you anytime you need to jot down quick notes, reminders, or memos. Each journal comes with 45 pages of blank, colored paper and a unique ombre paper cover design.
Work-Life Balance Planning Pad
More than just a to-do list, this holistic 52-week tear-off desk pad helps you to improve your work-life balance. Each sheet has space for self-care, to-dos, habits, goals, gratitude, and affirmations. Stay productive and focused throughout the week while focusing on what matters to you most.
More Info