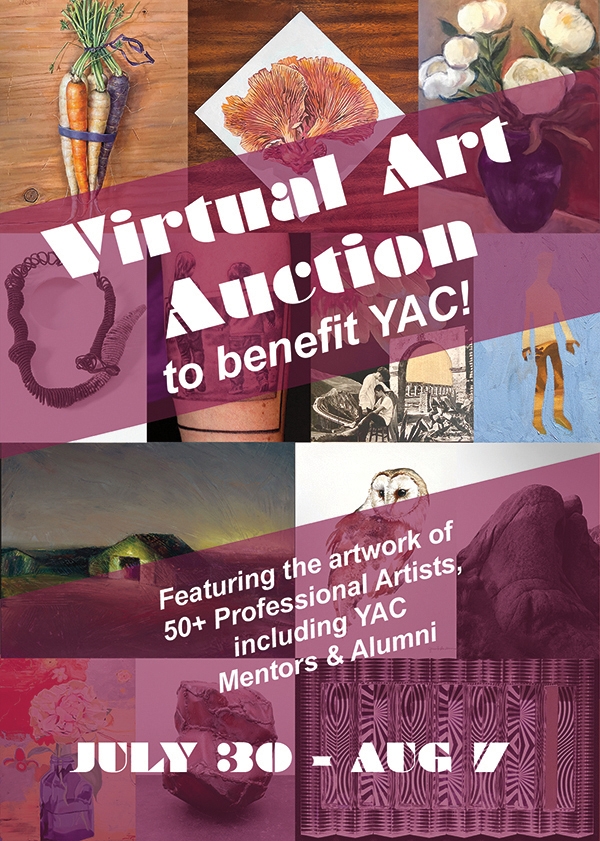 Youth Arts Collective announces our largest art auction ever! This virtual auction, featuring the work of 50 professional artists, will be held July 30 - August 7, 2021. Please click here to see a complete list of participating artists, and visit our website on July 30 for a link to the auction.
All proceeds will benefit YAC, a nonprofit, after school art studio and mentorship program for high school and college artists who are brilliant and struggling, confident and fringe, multi-ethnic, multi-tempered, and over 30% financially challenged. They learn art, job, and life skills, and gain a healthy dose of self-esteem and gratitude along the way. YACsters learn to believe in themselves, take creative risks, and give back.
YAC is located at 472 Calle Principal in Downtown Old Monterey. Its mission is to inspire creativity, kindness, and confidence in our youth through artistic expression and mutual respect. Do art. Be kind.
More Info