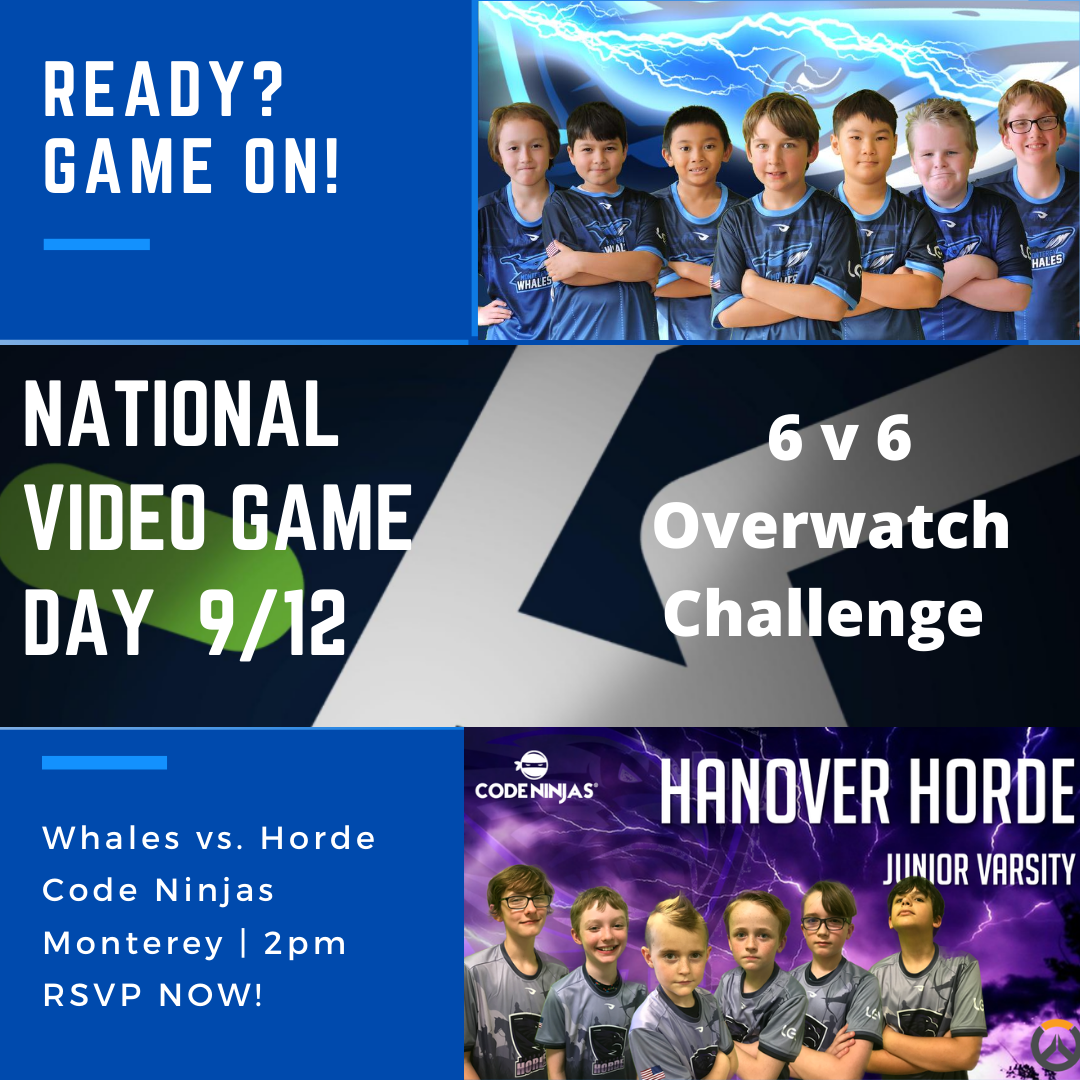 Code Ninjas invites you to join us in celebrating National Video Game Day on September 12, 10am-2pm, at our studio at 469 Pacific Street in Monterey. This is a free community event for all gamers ages 7-15. Please sign up online.
Prizes will be awarded to winning Overwatch Teams. All matches will be live streamed, and our National Champion JV Squad, the Monterey Whales, will defend their title at 2pm against the Hanover Horde.
Code Ninjas is making the hugely popular eSports platform Overwatch accessible to kids ages 7-15. Our philosophy is to foster meaningful relationships and good sportsmanship through mentoring, teamwork, and collaboration while our youth engage in the games they love.
More Info