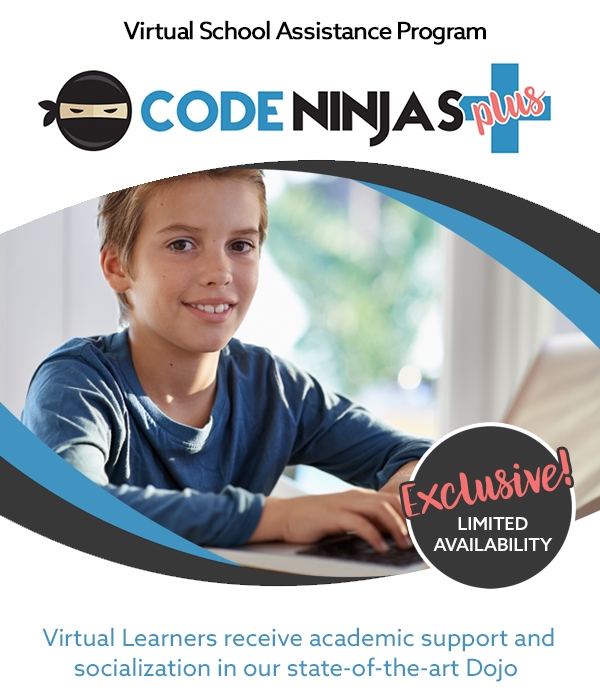 Code Ninjas Monterey now offers a Virtual School Assistance Program for children in grades 2-6, Monday - Friday, 8am-1pm, beginning August 17, 2020. We have created the perfect program for your child to do their virtual learning with us! Our high-tech and STEM driven framework provides a distraction-free, school-like environment.
Our team will provide the structure and set schedule your child's needs to complete their schoolwork and to thrive in this new way of learning. In addition to assisting your child with their virtual schoolwork, we will teach your child new and exciting skills in the world of STEM. Your child will get to interact, collaborate, and tackle team projects in a safe, clean, and sanitized learning space.
Our centers have strict COVID-19 protocols in place which include temperature checks, frequent hand washing/sanitizing, and face-mask requirements. We offer individual laptops for each child, A/V equipment and state of the art technology, reliable high speed WiFi, printers, tablets, and more.
Price is $699 per child per month ($599 for the first month). Register on our website. For more information, please contact Code Ninjas Monterey. Code Ninjas is located at 469 Pacific Street in Downtown Old Monterey.
More Info