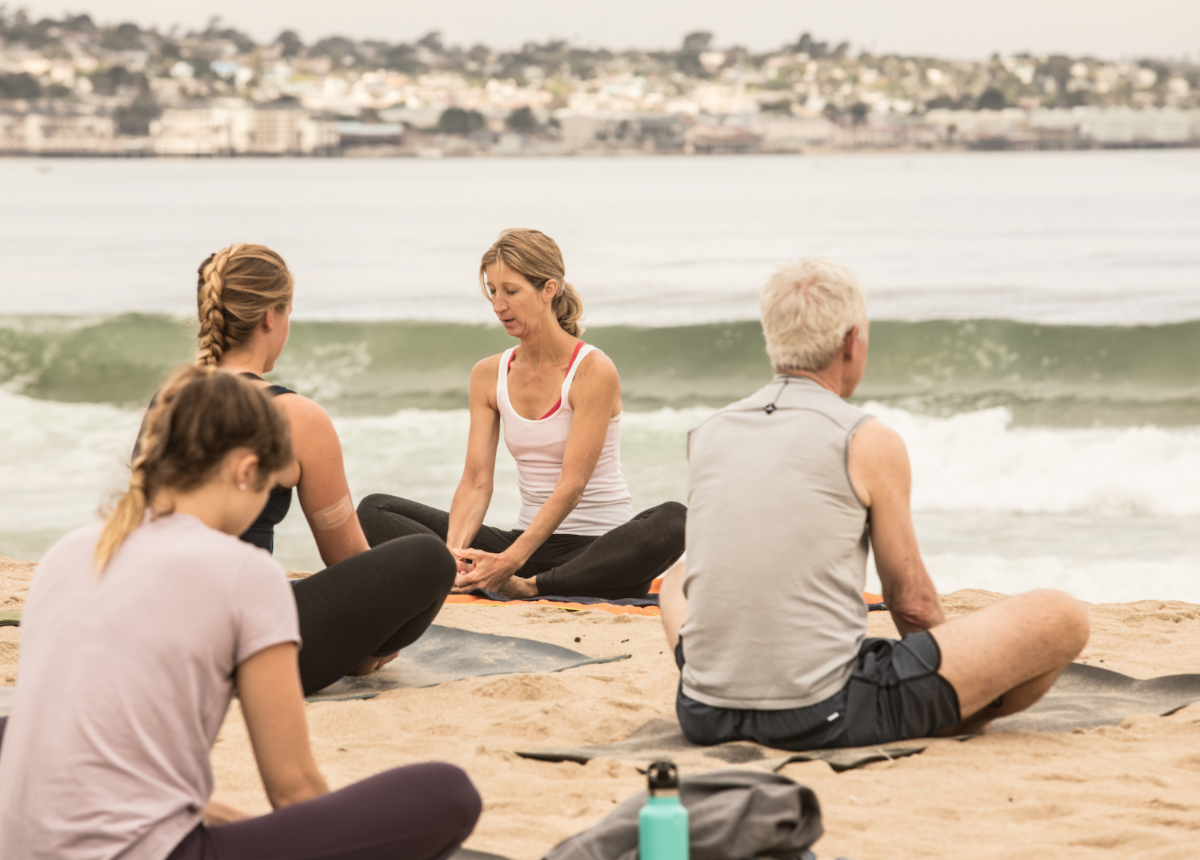 Union Yoga is now teaching yoga on the beach at Monterey Tides Hotel every Saturday and Sunday, 9am-10am. These all-level flow classes are taught by Kelli Gray (Nairn) on Saturdays and Rebekah Cordell on Sundays. We're gathering together, breathing together, and enjoying familiar company. Please register online in advance.
Mats are not provided, so bring your mat or a beach towel. You may not want to bring latex or natural rubber mats (Liforme) since the outdoor environment can break down the materials more efficiently than a traditional mat. Please wearing a mouth covering up to the practice area, but it is not required to wear it during the practice. We will space everyone out accordingly.
Join us in supporting yourself, each other, and Union Yoga. Find additional information on where we meet, where to park, and more on our class schedule page. You can also find information there on our many online classes!
More Info