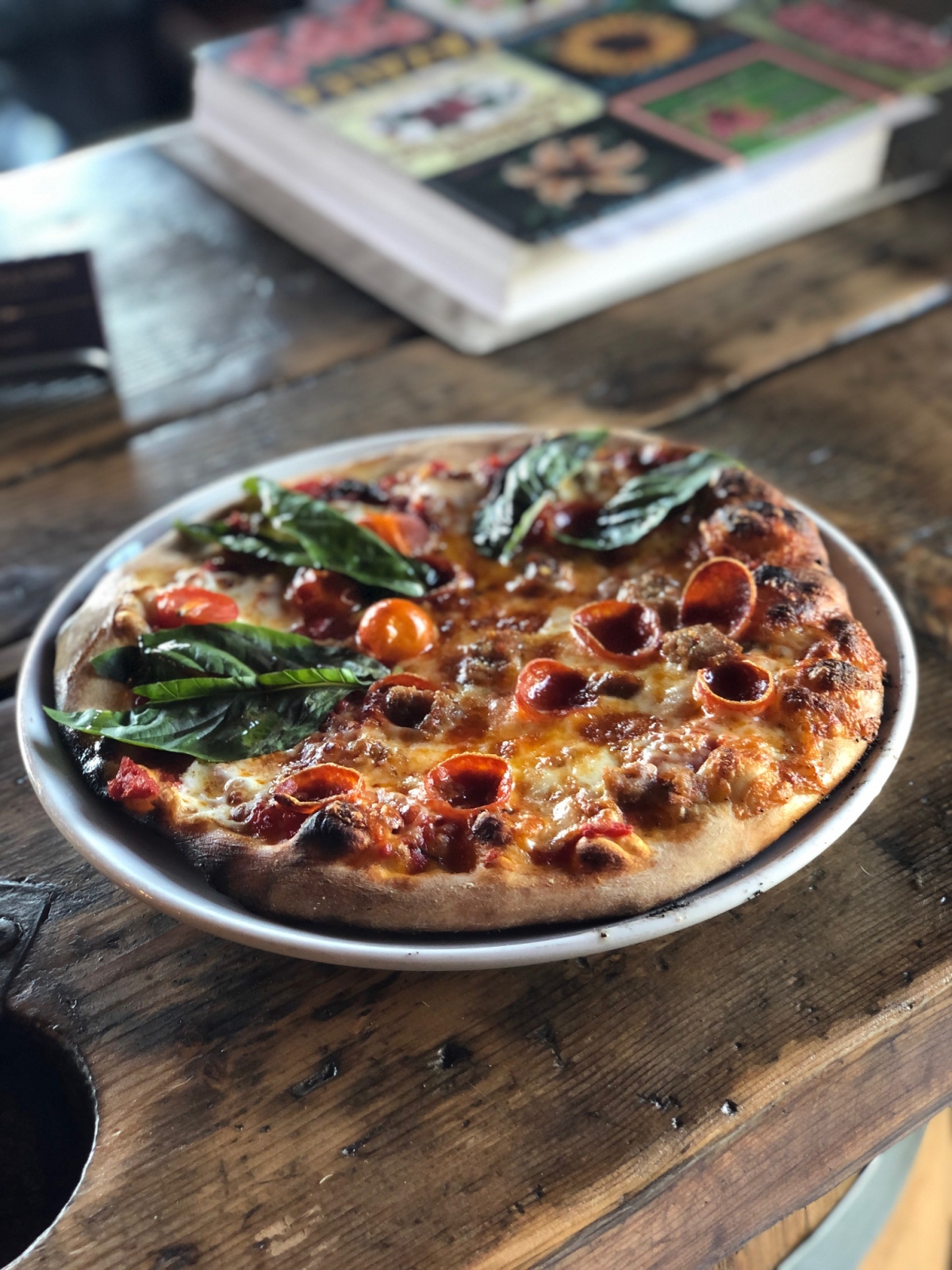 Melville Tavern is happy to announce that we've reopened for curbside pickup! That's right, we're serving our delicious burgers and sandwiches, wood fired pizzas, pasta, salads, and bottled beer and wine to go. Just check out our menu, place your order over the phone, and pay by credit card. When you arrive, stay in your vehicle and we'll bring your food out to you.
We're very excited to offer you our wood fired, freshly baked pizzas. After a 2-year hiatus, our wood fired brick oven is now back in operation, and we're making some great pizza! Try our Margherita, Mediterranean, Pepperoni, Tavern, Pesto Chicken, Hawaiian, or Barbecue pizzas.
Melville Tavern, located at 484 Washington Street in Downtown Old Monterey, is open daily, 12pm-8pm. Our phone number is 831-643-9525.
More Info