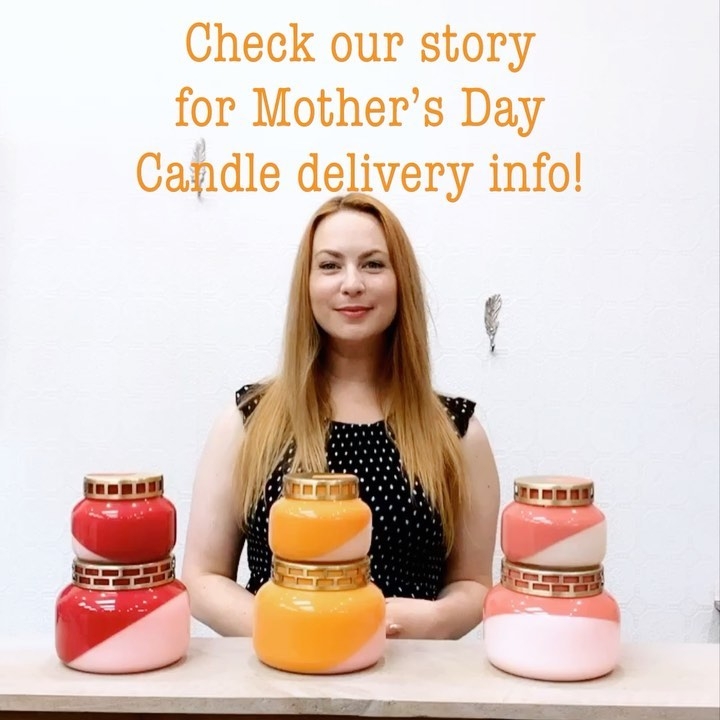 Just in time for Mother's Day, Grace Lifestyle Boutique is offering beautiful, 100% soy candles by Capri Blue, hand-poured in the U.S. There are three fragrances available: Pineapple Flower, Volcano, and Coconut Santal. Prices are $24 for the smaller candle with a 40 hour burn time, and $32 for the larger candle with a 65 hour burn time.
Brittani Reid-Bristol, owner of Grace Lifestyle Boutique, is sheltering in place at home locally, but she has candles from the shop and she wants to share them with you! Please e-mail her or DM Grace Lifestyle Boutique on Instagram for a secure invoice you can pay online. Britanni is offering free local delivery to Monterey, Pacific Grove, Carmel, Carmel Valley, Seaside, and Marina. She's also happy to ship your order.
Pineapple Flower
Close your eyes and feel the island sun! Sparkling pineapple with a hint of plum mixed with tart lemon flower and sweet sugar cane make the perfect blend of paradise.
Volcano
This fragrance is the perfect blend of citrus and sugar notes. Like the excitement and energy of a summer night rendezvous, it is simply unforgettable.
Coconut Santal
With flowering hibiscus, lime coconut, and hits of amber, this fragrance transports you to good times and gives you ultimate smooth sailing vibes.
More Info