ISGC Couples' Workshop: CPR for Your Sex Life
This event has already passed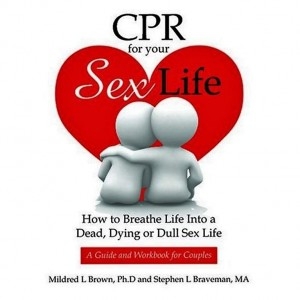 On Saturday, September 21, Stephen and Wanda Braveman of the Intimacy, Sexuality & Gender Center of Monterey bring Stephen's Book to life! This one-day workshop is based on CPR for Your Sex Life: How to Breathe Life into a Dead, Dying, or Dull Sex Life written by Mildred L. Brown and Stephen L. Braveman.
Delivered in a fun and yet substantive style, this CPR Workshop is like a tapestry, woven with all the threads needed to restore even the most failing bond. Simple yet effective solutions are presented for restoring sexual satisfaction in otherwise overly busy lives. Let us help you become a loving, sensual couple, and make your love life your priority.
For all ages and sexual orientations, this group satisfies the needs in every relationship. The tools you will gain here will last a lifetime. A copy of CPR for Your Sex Life is included. Please call Wanda at 831-375-7553 to register. Fee is $85 per couple.
Event Details
494 Alvarado St, Ste A
Monterey, CA 93940