Free Lecture on 30 Years in California State Parks
This event has already passed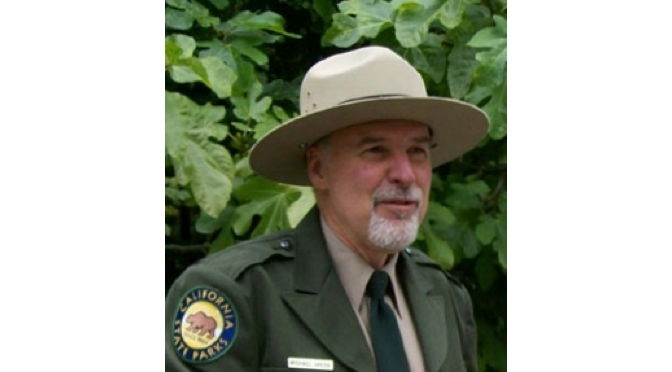 The Old Monterey Foundation presents a free lecture on Wednesday, June 5 at 6pm, by State Park Interpreter Michael D. Green speaking on his 30 years of work in California State Parks.
At the end of his career, State Park Interpreter Michael D. Green offers highlights of his three decades as a Tour Guide, Supervisor, Academy Instructor, and Monterey State Historic Park Interpreter. A "behind the scenes look" at the often-humorous encounters between park employee and the exotic species known as the park visitor, Green will share memories and images at the virtual campfire ring.
Michael Green began his career in Parks in 1990 as a tour guide at Hearst Castle where he learned how to interpret historic sites, eventually sharing interpretive techniques with new Guide Trainee classes held each winter. An opportunity to promote to full time Supervisor led him to Sacramento's State Capitol Museum where he coordinated the tour program for schools, member constituents, and the governor's office. Frequent requests from the State Park Training Center at Asilomar to serve as a trainer for interpretation classes brought him back to the Central Coast. This eventually led to a position as the Department's first full-time Interpretation Training Specialist at Asilomar. In 2007, he served as interim Academy Director and State Park Training Officer. In 2008, he became a true "Montereyan" when he came to Monterey State Historic Park where he has served as Interpretive Program Manager and Volunteer Coordinator for the last 11 years.